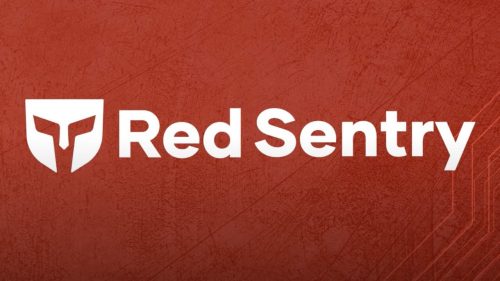 UBITQUITY PARTNERS WITH RED SENTRY TO IDENTIFY CYBER VULNERABILITIES AND SECURE ITS INFRASTRUCTURE
Ubitquity, the innovative leader in the blockchain, title, and real estate space has partnered with Red Sentry for its continuous external and cloud penetration testing in order to identify cyber vulnerabilities 24/7/365.
Wilmington, Delaware, USA — June 13, 2022 — Ubitquity LLC, the leading enterprise blockchain-secured platform for real estate and title recordkeeping, is excited to announce that it has partnered with Atlanta Georgia-based cybersecurity vendor Red Sentry.
Recent trends, side effects of the COVID-19 global pandemic and cybersecurity statistics reveal a significant increase in hacked and breached data from sources that are increasingly common in the workplace. On top of this, COVID-19 has ramped up remote workforces, making cyber attacks more common.
"We're tremendously excited to partner with Red Sentry. I believe that global businesses can collectively benefit from continuous penetration testing of their sites and SaaS services," said Nathan Wosnack, Founder & CEO of Ubitquity.
"Red Sentry is a market leader with its automated, agentless, scalable, and easy to use platform that we trust to help audit our network and keep our sites, APIs, and web3 cloud solutions safe for our valued customers," added Wosnack.
Recent security research suggests most companies have unprotected data and poor cybersecurity practices in place, making them vulnerable. To successfully fight against malicious actors, Ubitquity has made cybersecurity prevention and security best practices a part of its culture; including regular updates to its IT Security Policy, Incident Response Plan and the utilization of the outside cybersecurity vendor Red Sentry.
"We love partnering with innovative companies like Ubitquity! It is refreshing to see a company that takes proactive security so seriously," said Valentina Flores, Red Sentry's Chief Executive Officer (CEO).
About Red Sentry
Red Sentry's continuous external, internal and cloud penetration testing platform allows companies to identify their cyber vulnerabilities 24 hours a day, 365 days a year. The system is automated, agentless, scalable, and easy to use. Pentest reports take minutes rather than weeks, and cost a fraction of traditional methods. For more information, visit redsentry.com.
About Ubitquity, LLC
UBITQUITY, the leading blockchain-secured platform for real estate and title recordkeeping, offers a simple user experience for securely recording and tracking property deeds and land records. The company is partnered with academia, aviation companies, municipalities, and real estate companies. Learn about UbitquityPay by visiting www.ubitquitypay.com.
Ubitquity Contact:
Tatjana O'Brien, Sr. VP of Product Solutions
email: tati@ubitquity.io
tel: +1 (724) BITCØIN [248–2046]