Blockchain & Public Health Discussion (Online)
April 6, 2020 @ 7:00 pm

-

9:00 pm

UTC-5

Free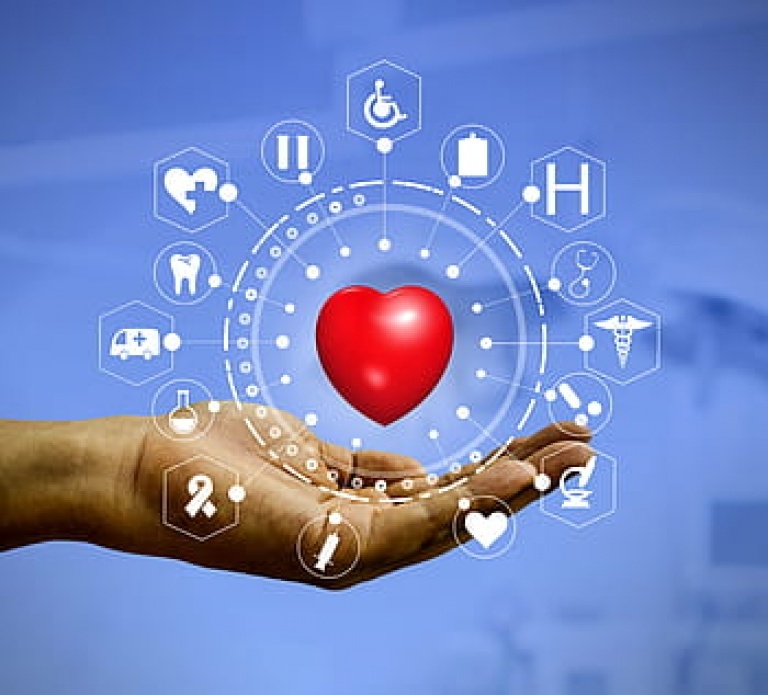 Join us for an online discussion about how blockchain is and can impact public health. We will be discussing
Blockchain in Healthcare and Pharma Data Security
Dr. Ivan Slade Silovic – Dr. Silovic has a PhD, in Information and Communication Science, "Interoperability of the data module in the health information system" from The University of Zagreb. He has an Executive MBA in "Operations Management in Healthcare" from the  Zagreb School of Economics and Management. He also has a Master of Science in Service Leadership and Innovation focussing on "Remote Diagnostic for Older Patients on Islands" from the Rochester Institute of Technology in New York. Dr. Silovic has decades of leadership and hands-on experience in informatics working for Shimadzu Europea GmbH developing instrumental analysis, life sciences, physical testing, imaging, and medical systems.
Supply Chain – Blood on the Blockchain
Dr. Alice Loveys – Dr. Ali Loveys is a seasoned clinical technology and digital business leader with over 20 years of experience in emerging technology strategy, adoption and optimization in healthcare. She currently serves as the Managing Director, Federal Practice Digital Health and US Healthcare Blockchain for a large government consulting company.
B

lockchain, Precision Medicine, and Global Health

Dr. Ingrid Vasiliu Feltes – Dr. Vasiliu-Feltes is a healthcare futurist with extensive experience in the healthcare industry as a founder, executive, consultant, and public speaker. She currently is the Chief Quality and Innovation Officer at MEDNAX Healthcare Solutions. In addition to her many accomplishments, Dr. Vasiliu-Feltes was a member of the University of Miami (UM) Faculty Senate, UM Medical Group Faculty Council and UM Institute of Bioethics and Health Policy. Dr.Vasiliu-Feltes is a bioethics and digital ethics advocate and ambassador. She continues to teach and speak on digital technology, business strategy, compliance, and ethics. She is also the GBA Ethics Officer. 
Telehealth, Telemedicine, and Healthcare Information Management
Marquis Allen – Mr. Allen is the GBA Healthcare Working Group Lead. He supports the Healthcare sector with information, training, networking, and consultation around applications utilizing blockchain technology. He is also the principal of Clintech Consulting, LLC. His company focuses on supporting clinical practice's connected health solutions. His services range from assessments and implementation to data analytics and solution management. Clintech Consulting plans and creates scalable, secure and valuable Telehealth/Telemedicine programs that increase revenue, improve patient experiences & outcomes, and extend services to the unserved or underserved populations.
After the panel presents their topics, we will have an hour of questions and answers on the following topics:
Healthcare Megatrends & Introduction to Blockchain

Healthcare – The Big Picture

Clinical Trials Management

Data Management/Access/Control + Consent Management

Drugs Supply chain & Anti-Counterfeiting

Insurances (Claims Management/Frauds Reduction)

Improving Administrative Processes

Value-Based Healthcare System

New Business Models in Healthcare and the Role of Tokenization

From Acute Care to Prevention – The Role of Blockchain in 4Ps Medicine

Regulatory Such as HIPAA & GDPR

Technical Implementation & Challenges

Business Challenges

Cultural Challenges
---
Interested in speaking at GBA events? Please fill out the Speaker Volunteer Form. Also, see the other Healthcare Events
---
Are you looking for, or do you need blockchain-based healthcare applications, capabilities, products, or other resources? We are assembling a
Blockchain-Healthcare Resource Directory.
---
Subscribe to the GBA Mailing List to keep current about our activities and events.
---
To get the details to join this event, please register using the form below: