GBA APAC Regional Lead Andrew Koh was appointed on the judging panel for the finalists of The Global FinTech Hackcelerator organized by Singapore central bank MAS and supported by global U.S. consulting group, Oliver Wyman.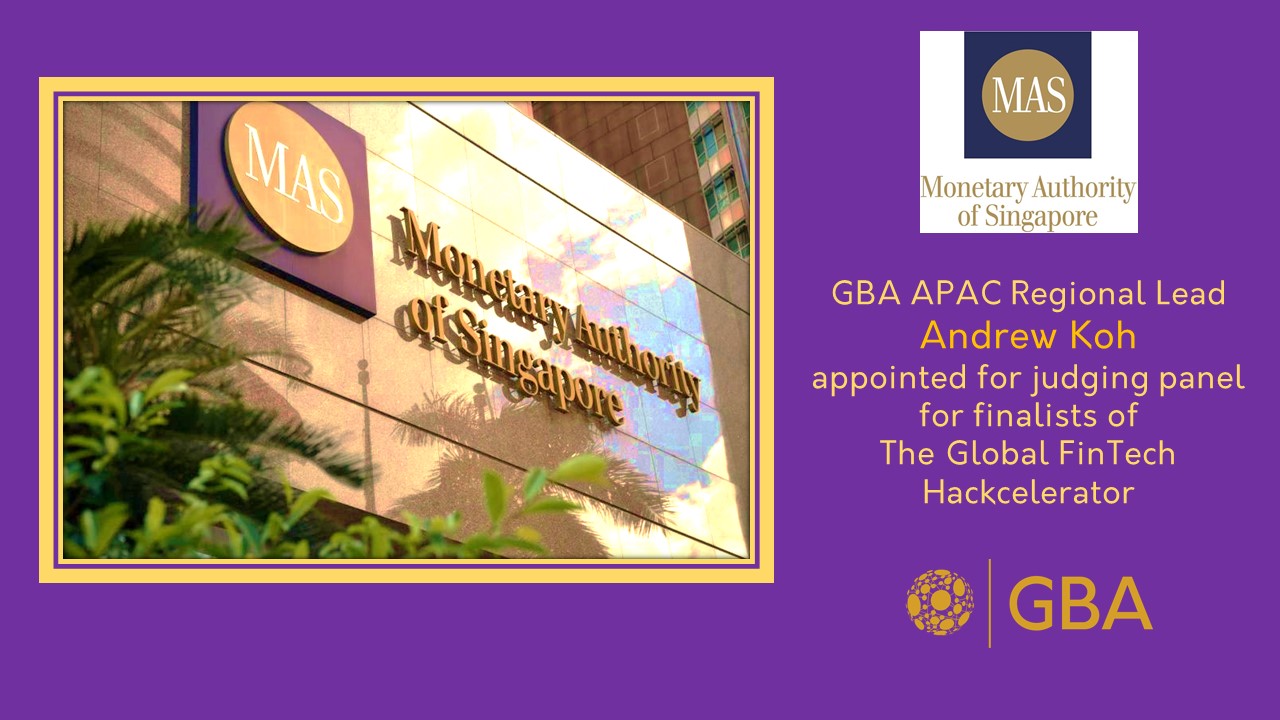 The program seeks to unlock the potential of FinTech in accelerating the development of green finance in Singapore and the region. MAS collected over 50 problem statements from financial institutions and green finance industry players. These problem statements focus on three key challenges:
(i) Mobilising Capital – increase access to capital for Green projects or solutions.
(ii) Monitoring Commitment – enhance investor and financial institution's ease of monitoring sustainability commitments from issuers.
(iii)Measuring Impact – improve the ability to measure the impact of loans and investments against their stated sustainability goals.
10 finalists were shortlisted by a panel of industry experts to join a 12-week virtual program to work with an assigned Corporate Champion, who will provide mentorship and guidance to refine the solution to the institution's or industry's context.
For more information, check out
Annex-A-About-Global-FinTech-Hackcelerator-2021.pdf