The Future of Money, Governance, & The Law
@ National Press Club in Washington D.C.
Spring 2023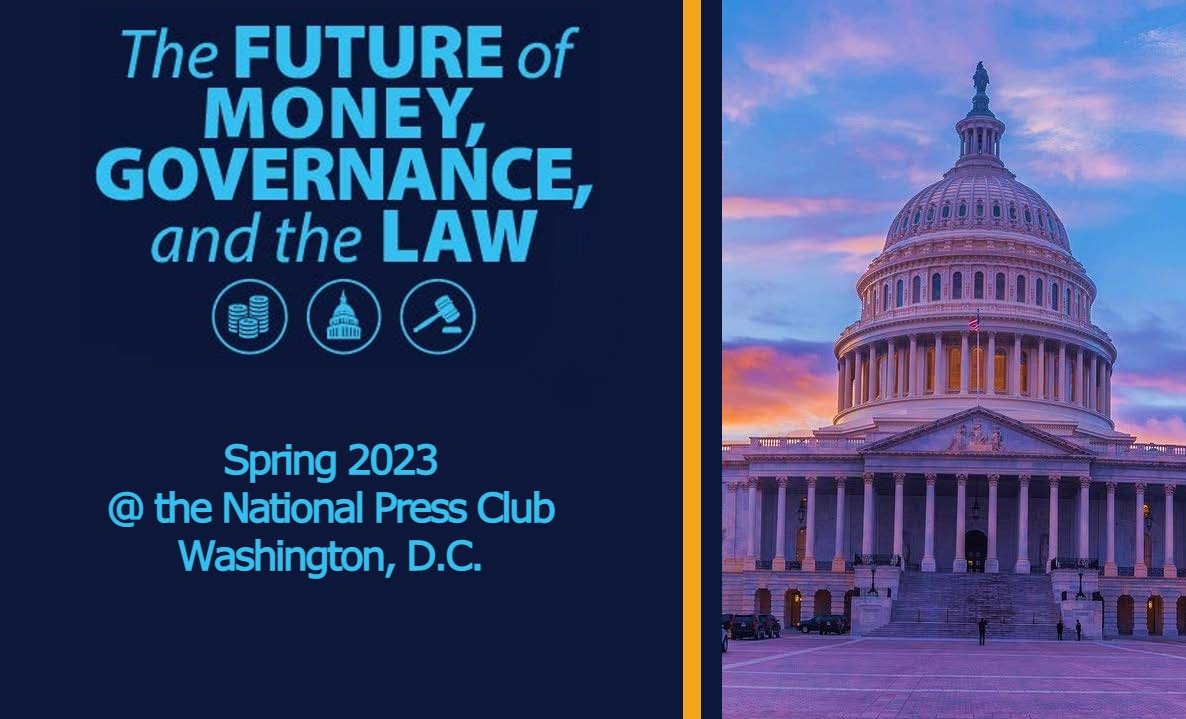 Tickets Going on Sale November 1st, 2022
All governments need to understand now, more than ever, how blockchain is disrupting current systems. As cryptocurrencies, DeFi, DAOs, smart contracts, IoT, and AI shift power from centralized authority to decentralized authority, governments that do not adapt will be left holding an empty bag. This 2 -day is at the National Press Club in Washington DC and is intended to educate policymakers, map out trajectories, and offer solutions with potential use cases.
The Future of Money, Governance, & The Law 2022
The Future of Money, Governance, & The Law 2020