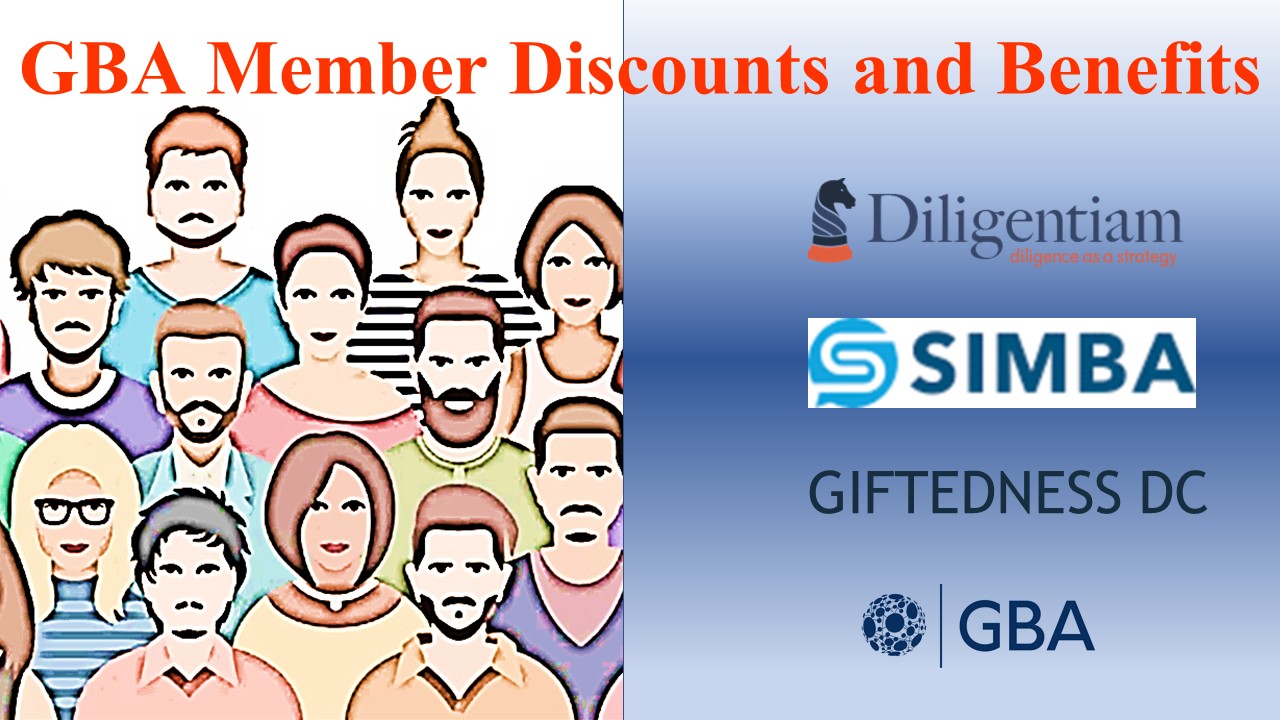 GBA members collaborate in local chapters and working groups.  We have established a culture of cooperation and collaboration.  With such a huge demand and market place, GBA members know that there is no way that any individual member can satisfy all of the demand.  We also know that when many organizations work together, they are more effective and efficient than they can be individual  GBA members promote each other and have established a family culture of mutual support and promotion.  Towards that end, GBA members offer discounts and complementary products and services to fellow GBA members.
GBA Memberships include the following discounts and benefits:
---
Free
Business & Tax Strategy Consultation provided by

Diligentiam

– This free phone consultation helps to identify government incentives for research and development (R&D), tax reductions, refunds from overpayments of prior years, cost segregations, business valuations, Earned-Value Management (EVM), Pitch Deck support and numerous other business and tax topics to increase cashflow.
Multi-Blockchain, Low Code Development Platform provided by Simba Chain – This offer includes free use of their development tool to all GBA members. The tool allows people to build blockchain applications without having prior development skills.
---
25% Discount
Career & Temperament Fit Evaluation provided by Giftness DC

– This evaluation is designed to help you understand how you're wired, what motivates you, and how to find the right "fit," whether that's a job, a business, or any other circumstance. We'll take a deep dive into your life to really discover what brings you to life, and then we'll tailor a report specific to you. We not only identify your gifts, but we also help you understand how to harness your unique wiring to truly thrive in your environment.
---
For more information about any of the GBA member benefits or discounts, please fill out the form below.
[gravityform id="86″ title="false" description="false"]