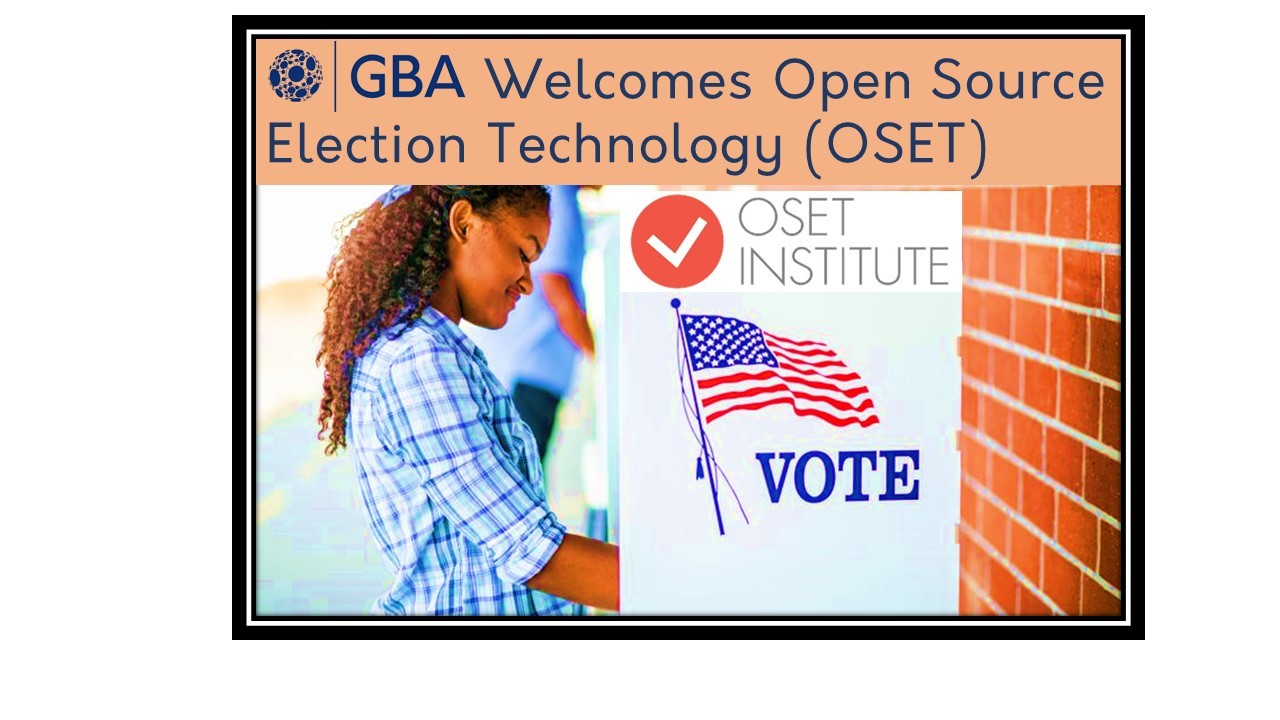 The Government Blockchain Association (GBA), is proud to announce our new organizational member, The OSET Institute.
The OSET Institute's mission is to ensure that ballots are counted as cast.
The OSET Institute is a non-profit organization, creating a public benefit work, focused on increasing integrity in elections, while lowering costs, and improving usability. Their goal is to encourage voter participation by making voting technology that is easy and convenient.
The Government Blockchain Association is a non-profit business association whose mission is to help governments around the world connect, communicate, and collaborate with the businesses that are creating blockchain solutions. The GBA has over 50 Working Groups exploring and advancing new technology for the government sector. The OSET Institute will be coordinating with GBA's Voting Working Group to advance accuracy, security, transparency, and verification for all voting. The GBA Voting Working Group, headed by Susan Eustis, has connections to all of the GBA voting organizations. Read about how blockchain and voting have been linked this past year. Voting Articles.
To find out the latest from GBA and how this rapidly advancing blockchain technology will affect the world financial systems, governments, and law enforcement, be sure to attend The Future of Money, Governance, & The Law at the U.S. Capitol on January 31, 2020. Tickets are free to GBA members, but you will need a ticket for admittance. This event will sell out, so be sure to register if you are planning to come.