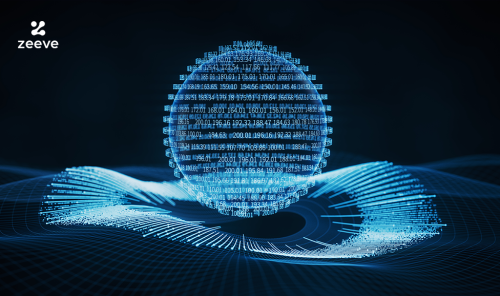 How Web3 can Transform Your Business Model
An emerging ecosystem that holds immense potential and promise to transform traditional business models is web3. Web3 is more than a paradigm shift in technology. It's instead a new way in which culture is consumed and distributed. It's a culture that allows the efforts of consumers to be elevated while re-emphasizing the relationship between the modern consumer and their manufacturer. Web3 is more than all these things.
With the advent of social media came the mobile internet, which was the reason for the popularity of Web 2. The open-source code soon became a thing of ownership. Data misuse reached an extent when there was legal action against big companies. Further, the user's data was targeted, accessed, and shared with other companies in the name of free services.
Web3 business models can tackle all such issues and are becoming popular day by day. Given the growth of Web 3 and decentralized Internet, interest in Web 3-style applications among tech startups has also skyrocketed, causing a sharp rise in investor interest in their future iterations.
Polygon Technology, a scaling platform for ethereum blockchain technology, raised $450 million in a funding round led by Sequoia Capital India, LLC at a valuation of $13 billion valuation in 2022.The blockchain industry is becoming more decentralized with the inflow of capital. Among the other segments in the blockchain space, DeFi (Decentralized Finance), CeFi (Centralized Financial) & NFT's or Non-Fungible Tokens , Web3 has proved to be the leader when it came to attracting VC investment in Q2 2022 at 42%, leaving its competitors far behind.
Evolution of Internet
We witnessed the dynamic internet in the mid-2000s. The platforms were more user-driven. Later on, the companies of that time amassed powers and promoted centralization. We, as users, have been subjected to privacy concerns and regulations to control the content.
An aspect that many of us don't understand is that even Web1 was decentralized, where everything was unpatented and was powered by open-source code. Changes on the Internet started happening in early 2000 when streaming sites were becoming prominent.
Ownership and control are dispersed equally in the Web3 businesses. However, there are a few hurdles in the introduction of Web3 for business. In this blog, we will understand how Web2 changed the internet, its cons, and how Web3 can transform the traditional business models for the better.
Web 2.0 – How has it changed the Internet?
To be noted that the user-driven philosophy was always when there weren't the big tech corporations, the reason Web 1 was a failure was because of bandwidth-related issues.
The read-write web or Web 2.0 brought a fundamental shift by allowing users to curate and exchange content. Frameworks like AJAX started gaining popularity, and there was an introduction to Application Programming Interface for the interaction between two apps.
Web2 provides us with a rich user experience. With the use of JavaScript, XML, and HTML5, the Internet is more dynamic and interactive. Users started participating in crowdsourcing or content creation. The distribution of content became easy by using the permalinks.
Web 2 is the reason we are seeing enterprises sharing their work online and integrating it with back office operations. Web 2 also lowered the cost of interaction and presented the world with more collaborative opportunities. In addition, removing the barriers to participation on the Internet.
Issues with Web2
The current version of the Internet is "Web2 in a business suit", says Andrew Tattersall from UK Sheffield University. The newsletter subscription model and Patreon membership to support a creator is the transition between Web2 and Web3. While the subscription is a great way to support creators, those subscriptions also charge hefty money and take away a big part of the money from the creators.
In Web2, the advertising revenue is generated by owning the users' data. All the revenues are generated by exchanging personal data. Sharing data with advertisers has become a norm.
Presently, approximately 2 billion websites are controlled by a few companies. These companies can create a monopoly, control users, and have content ownership.
Lastly, all the information is stored on a centralized platform and is prone to get hacked. Research by Gartner states that in 2022, $172 is spent only to tackle cybersecurity issues on Web 2.0.
Other than the cybersecurity concerns, there are intellectual property concerns as the data on the web is owned by organizations and not by individuals. Any company has the right to block any creator or organization on the platform if the data isn't in accordance with the rules.
How Web3 differs from Web2?
In Web3, there is a decentralized network of multiple computers in the backend, it is the advanced iteration of www. We are in a hybrid world with decentralized and centralized data. What we saw in the 90s era were static web pages even the images and the videos were out of the question because of the bandwidth.
It is the democratization of the internet that we will witness with Web3 and decentralization is possible because of blockchain technology. The technology is not only the foundation for the cryptocurrencies rather it has other use cases as well. Due to Web3 various use cases in business, the innovation around the technology is expected to be a 6 trillion dollar market.
Web3 business models reward the users with a token, and the value is shared between the users and the companies. Web3 is trustless and permissionless as well. This means that the participants can join the network and interact with each other without any intermediary. There are several other components and features of Web3. Want to know in detail about it, then read it here.
Advantages of a Web3 Business Model
Web3.0 blockchain technology will completely transform the existing conventional processes of the various sectors. In 2023, the Web3.0 blockchain technology market will reach a market value of more than $6 trillion, according to Market Research Future, and Web3.0 will continue growing at a rate of 44.6 percent from 2023-2030.
Why web3 is revolutionary and factors to keep in mind in its adoption
To discover how web3 technology works, it will take a while for businesses and individuals to turn it into reality. Here are some points to take into consideration before switching over to it:
Web3 is revolutionary, so explore how it can work for you. The trend for new technology is hastening significantly. As more companies learn to use and succeed in trial projects, web3 adoption is expected to accelerate. Organizations with a clear understanding of the technology and who uses it most effectively are able to grow in similar ways as a select group of companies tapped influencers and digital marketing to obtain substantial gains. At present, technology and business generally see big gains.  Now's a good opportunity for company and information technology leaders to understand the web3 platform in greater detail and devise a strategy to capitalize on its perks.
Web3 can eliminate third-party control.Decentralized framework facilitated by a web3 network eliminates the need for a third party to manage operations entirely. The principles involved in cryptocurrency supply its infrastructure, especially in a decentralized network without intermediaries, with the capability to self-regulate and self-monitor. The abilities would be essential for whatever involvement your company is currently considering.
Upgrade and redesign your brands and business models as per web3. Web 3 represents more than just a change from the traditional relationship between the business and its customers. Business leaders should think out of the box to reconsider the significance and value of personal relationships. Among other things, web 3 allows a real two-way channel with each customer, which raises their likelihood to buy from the company. In this case, business customers are able to purchase merchandise from the supplier while also selling the product to the supplier. Businesses can take advantage of the fact that brand advocates are seen as partners instead of as consumers or subscribers.
Explore new business models and tap in novel revenue streams with Web3. This monetization opportunity represents only a part of this picture. Another option is that, in the future, NFTs and tokens and assets will be traded further downstream, enabling the same lucrative opportunities for residual rewards. The most common examples are music and artwork, where an individual or company may profit each time a creation is transferred. It can turn into an income stream in some cases.  Focus on ways to keep track of the token-based loyalty programs that enable individuals to exchange and sell points or currency; NFTs that are serving as access tokens for products, services or value-added components; and blockchain enabled supply chains that focus on standardization and prevent errors.
Today's technologies are changing the dynamic between consumers and business owners, and change has created more control for the latter over things like ownership points and NFT assets. For example, this could be unsettling to owners who are still used to controlling all resources through their own assets. Other possible fields of consideration include ethics, privacy, and cyber security. While blockchain-based online transactions offer security, they do not promise the complete absence of risk.
Problems Web3 business model is facing in 2022
In the present scenario, Web3 business opportunities are immense. People are moving towards crypto, and new ecosystems are built around it through the support of venture capitalists. Although, one of the problems is that not much attention is given to the user experience. Innovations are going on to improve speed, but companies require an integrated approach to bring all the users together.
Crypto has a single protocol approach which is difficult to understand. Thus, most investors own tokens but never use them and are away from DeFi because of less awareness and high fees.
Currently, blockchain technology is used sometimes only to send and receive data, and many of the frontends of apps are running on the cloud. Also, in the present scenario, similar to Web2, the blockchain networks are majority run on Amazon Web Services(AWS) or are controlled by centralized corporate clouds.
While Web2 is being ridiculed for being controlling, many Web3 services have low throughput and high transaction fees. Therefore, we need to remove these barriers, so there must be strategic network updates to reduce the cost of transactions.
Lastly, IOU systems are created by current companies thus, people are still not able to own the money alongside increasing a degree of uncertainty regarding the binding authority.
Biggest challenges in the way of the adoption of Web3
With Web3, we can see the same plethora of technologies, protocols, wallets, and chains and also complexities understanding these technicalities often hinder widespread adoption. Then add in entangled financial barriers limiting, or even penalizing, access to certain projects. Both hardware and computer software are also obstacles to the virtual world in which the web3 and metaverse functions. Adoption of web3 is both complex and complicated. At the same time, it is costly for organizations to integrate with web3. Accessing the Web3 platforms is a major challenge.
We require increased security, scalability, and interoperability with technologies. Also, the importance of interoperability cannot be undermined. Without such capabilities, we can't transfer our avatar between different virtual spaces or interact with different assets.
Web 3 is a proposed revision of the underlying blockchain technology that underlies decentralized applications and smart contracts. The goal of Web 3 is to improve security, interoperability, and scalability. The biggest challenges standing in the way of the adoption of Web 3 are security and complexity. Security concerns include the risk of 51% attacks and cyber-attacks on the blockchain network. Complexity concerns include issues with governance, standards, and implementation. However, progress has been made on both fronts and there are now several implementations of Web 3 available.
Wrapping Up
In Web3, the creators have ownership but are still unaware of how these ownerships are operated. To make Web3 businesses successful, a noncustodial wallet is required so that the users can control their private keys. Lastly, we need to create trust and include multiple protocols to avoid the mistakes of Web2 in Web3. However, low-code and no-code alternatives of the Web3 are the foremost tools necessary for tackling these complex challenges and helping enterprises to make future advancements in this space. No-code automation platforms powering the Web3 infrastructures can help developers and enterprises leverage the beneficial features of security, decentralization, data privacy and so on through their expertise in web3 infrastructure management .
The future version of the Internet — will heavily use blockchain technology to save information, scalable platforms for deploying smart contracts, using DeFi, and operating dApps to promote more decentralization, in short Web3 will reinvent the internet business.
Connect with Zeeve
Web3 offers immense features and benefits and will positively change business operations. Are you still speculating how you will deploy an efficient Web 3.0 business model? We at Zeeve are here to help you.
Zeeve is the leading Web 3.0 Infrastructure Management platform trusted by thousands of Blockchain Startups, Enterprises, and Web 3.0 Developers. For enterprises planning to make a smooth transition to web3, Zeeve can make it easy and cost-effective. To learn more about Zeeve, feel free to connect with us on Twitter and Telegram.