Governments Using Blockchain for Acquisition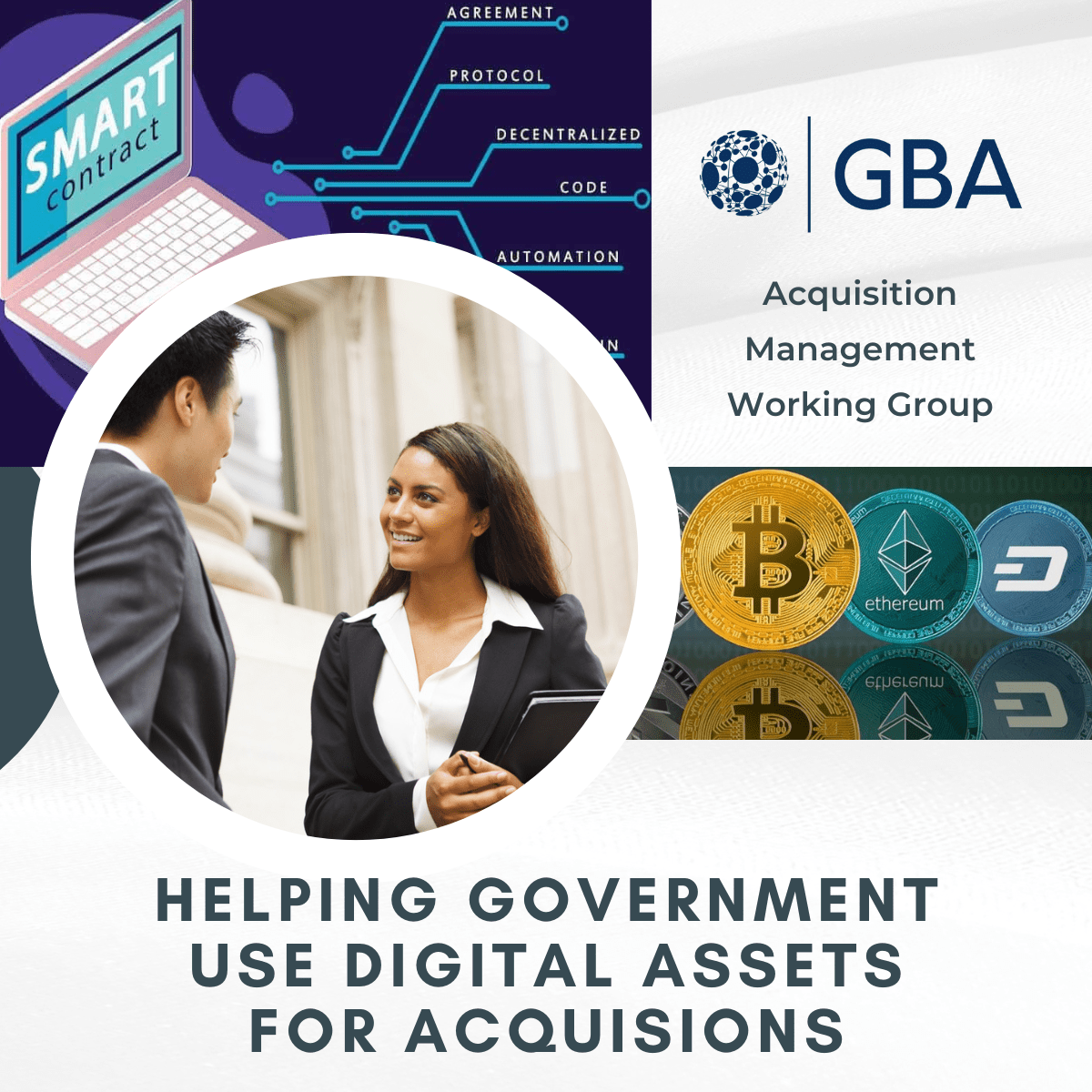 The GBA is pleased to announce that the Deputy Assistant Secretary for Acquisition & Senior Procurement Executive at the U.S. Department of State, Mike Derrios, has volunteered to lead the GBA Acquisition Management Working Group.
This group will meet weekly to discuss how to use digital assets and blockchain-based smart-contracts for government acquisitions. This group is focused on the following goals & objectives:
Successfully piloting government acquisitions using blockchain based smart contracts.
Identifying and proposing changes to acquisition regulations and laws to facilitate smart contract acquisitions
Building technology & solutions to support the use of smart contacts in government acquisitions.
Share results with GBA members that work in over

 

500 Government Offices.
Members of the group come from government organizations including:
United Nations, Joint Staff Pension Fund
U.S. House of Representatives
U.S. Department of State, Office of the Procurement Executive
U.S. Department of Commerce, Minority Business Development Agency
US Department of Veterans Affairs, National Artificial Intelligence Institute
U.S. Department of Housing and Urban Development
The Bahamas
New York State
Utah County
Miami-Dade County
City of Chandler, Arizona
City of Springfield, Illinois