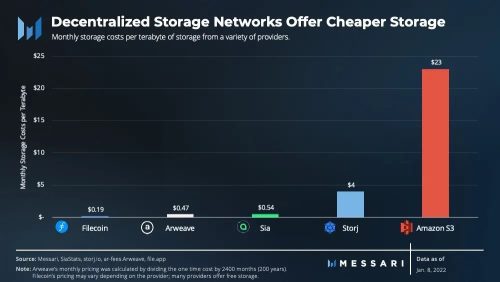 GBA Members: Data Storage Incentive Program
Power Meta is excited to offer all GBA Members and their organizations a data storage incentive program.
This incentive will also be available to those attending the GBA Blockchain AI & Infrastructure conference at the end of this month in DC.  Hope to see you all there and reach out anytime to get more information on our storage, mining, and investor products.
---
VaultNode Cold Data Storage SaaS Standard Pricing:
For Business or Institution (minimum 1 year contract)

data storage volume – starting at 1 Tib
data transfer means – User upload via API, compatible with AWS S3
storage cost: $0.8 per Tib per month,
free retrieval of the total stored volume per annum; additional charge applies if the total retrieval volume exceeds total stored volume at $0.045 per additional GB retrieval.
Retrieval Speed: 10 Gbp/s
---
VaultNode Cold Data SaaS Promotion Package for GBA Members:
For Business or Institution (Minimum 24-Month contract)

data storage volume – starting at 1 Tib
data transfer means – User upload via API, compatible with AWS S3
cost: $0.5 per Tib per month, 24-month contract with last 6 months free.
free retrieval of the total stored volume per annum; additional charge applies if the total retrieval volume exceeds total stored volume at $0.045 per additional GB retrieval.
Retrieval Speed: 10 Gbp/s (<3 hours for 1 Tib)
---
Some good-to-know info:
AWS S3 Cold Data Storage (Glacier) = $3.6 per Tib per month