From a Desert Village in Iran to a Global Social Impact
Bryan Talebi sponsors the GBA 2020 Social Impact Award while making his own global imprint.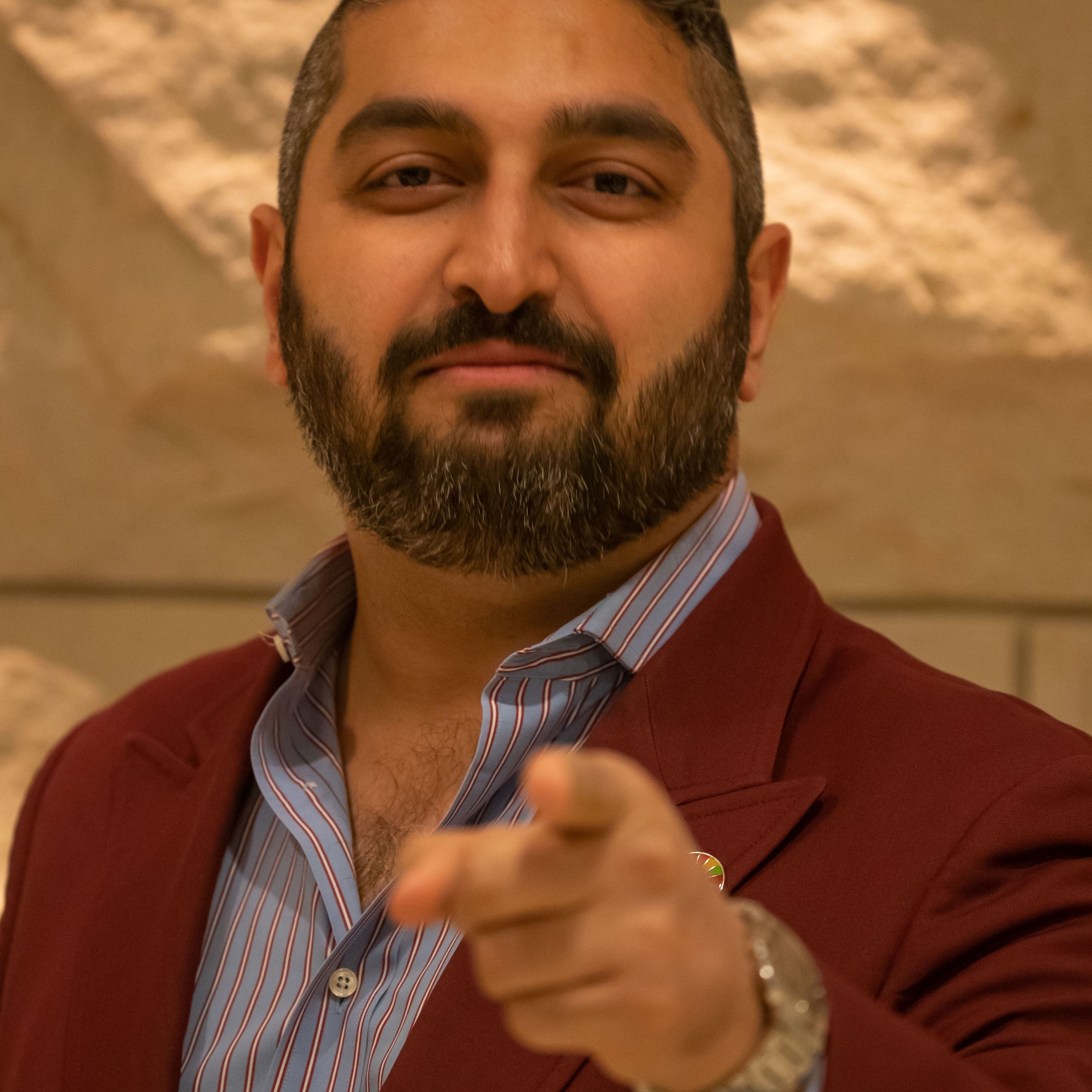 The Government Blockchain Association (GBA) was honored to have Mr. Bryan Talebi present the GBA 2020 Social Impact Award at the United States Capitol. He presented the award on January 31st to GBA member, Bobbi Muscara, an executive with the Ledger Academy.
Bryan Talebi is the CEO and Co-Founder of Ahura AI, an artificial intelligence startup that enables people to learn 3x-5x faster than traditional education. He is also making a profound social impact himself by preparing today's workforce to face the 4th Industrial Revolution.
Mr. Talebi was born in a desert village in Iran with no running water and no electricity. He and his family fled to Turkey where they lived in a refugee camp for several years. He was still a child when he came to America and threw himself into math and quantum physics and ended up working at NASA Goddard Space Center at the age of 16. As an adult, he returned to his childhood village in Iran and saw that his friends had become illiterate sheepherders. He wondered: 'How many people have been robbed of their potential to impact the world around them because they had not had access to education?'
Only 6.6% of the world's population has a college degree. Talebi asked: "What would happen if we 10X the number of people that have college degrees? What would happen if we stop squandering over 90% of the intellectual capital of the human race?  How do we make investments that bring a massive impact and affect a Billion people?" He believes that solving these questions is the path to solving all of the Sustainable Development Goals and all of the problems facing the human race.
Mr. Talebi and his company, AhuraAI, have developed technology that enables people to learn 3X to 5X faster than traditional education. They do this by collecting over 10,000 data points every second from each user while they are on their computer or smartphone. This identifies the optimal way to deliver content to an individual based on their unique needs. These data points help AhuraAI send the right data, to the right person, in the right format, at the right time.
With the emergence of the 4th Industrial Revolution, the global workforce is about to lose somewhere between 800 Million to 2 Billion jobs internationally over the next 5 to 10 years. In previous Industrial Revolutions, we have had 2 to 3 generations to retrain people for new jobs. This time we only have 5 to 10 years.  AhuraAI is being rolled out in CA and NY to retrain employees who are being replaced by artificial intelligence. This retraining will qualify employees for other jobs in the same organization or will be part of a severance package to those who are being laid off in mass.
AhuraAI is also giving back. For every license that AhuraAI sells to large corporations, they are giving at least one free license to people of underserved communities. AhuraAI is rolling out 30,000 free licenses to 25 to 30-year-olds in Ghana and Nigeria who are suffering from the massive youth unemployment problem. Next year they plan to donate 3 Million free licenses to help young people get jobs and build these communities from the ground up.
As Mr. Talebi stated in Davos at the World Economic Forum in January of 2020, "Now is the time for bold action. Now is the time for radical innovation. Now is the time for investing our resources into a world that we can be proud of leaving to our children and future generations."
The GBA is very honored to have Mr. Bryan Talebi as the sponsor for the GBA Social Impact Award of 2020.