Impact of Cryptocurrency Adoption on Governments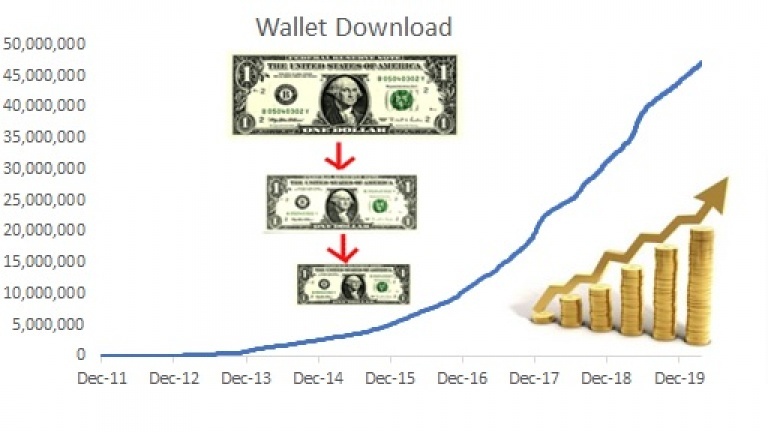 Over the past decade, cryptocurrencies have gone from a white paper to hundreds of billions of dollars in market value. Over that same period of time the number of cryptocurrency wallets continued to increase. While the total market value of cryptocurrencies is tiny by global standards, in ten years it has grown larger than more than the economies of 155 sovereign countries.
To add more perspective, if you had bought $1 worth of bitcoin in 2009, it would be worth more than $4 million today. If you didn't buy bitcoin, that $1 would be worth $0.85 today.
Why is that? The answer is math. Public cryptocurrencies control the supply of money while government-issued currencies have an ever-expanding money supply. So, should we continue to see this trend in the future? Ask yourself, what happens to the relationship between the dollar and bitcoin when the government created trillions of new dollars and injects it into the economy?
Governments are also considering two very significant changes. They are:
Issuing a government-backed cryptocurrency – If that happens, many citizens will have a cryptocurrency wallet on their phones. And, cryptocurrency wallets can hold many different types of cryptocurrency in addition to the national cryptocurrency. Wallet holders will all see the relative value between fiat and cryptocurrency. It will be in plain sight.
Exempting transactions under a few hundred dollars from capital gains tax – If that happens, retailers, restaurants, convenience stores, and gas stations will begin to accept cryptocurrency.
Will cryptocurrency adoption increase or decrease? And, if more transactions occur using peer-to-peer wallets, what impacts will be felt by financial institutions and governments? Could we see the air go out of the US Dollar as the global reserve currency? Public and private sector executives will need to know what to expect and how to respond to continued adoption and use of cryptocurrencies.
---
The Government Blockchain Association is conducting a study to examine the Impact of Concurrency Adoption on Governments. The study will examine questions like:
What is the rate of cryptocurrency adoption?

What is the likelihood that cryptocurrency will continue to be adopted?

What is the rate that cryptocurrencies will continue to be adopted?

What is the threshold of cryptocurrency adoption before it negatively impacts fiat currencies?

What is the likelihood that cryptocurrency adoption will reach a threshold to negatively impact fiat currencies?

When is it estimated that cryptocurrency adoption will negatively impact nations and fiat currencies?

What can be done to mitigate the risks of wide-scale cryptocurrency adoption?

What contingencies should be prepared if the risk is realized?
Please take the survey and help contribute to the data that will inform public and private sector leaders about the real state of cryptocurrency. This study is being conducted by the GBA Financial Regulatory – Tax Working Group led by Ksenija Cipek. She is the Director of Legal and Tax Risk Analysis for the Ministry of Finance, Croatia. She is being supported by:
Mark Montoya

,

GBA Chief Data Officer and Senior Analyst for the Federal Deposit Insurance Corporation (FDIC)

Gerard Dache,

GBA Executive Director
Study results will be made available to GBA members upon the conclusion of the study and presented at our next event, the Future of Money, Governance, and the Law. Membership in the GBA is free for civil servants. Private sector individuals and organizations pay membership dues to support the association. Additional information is available on the GBA Membership page.