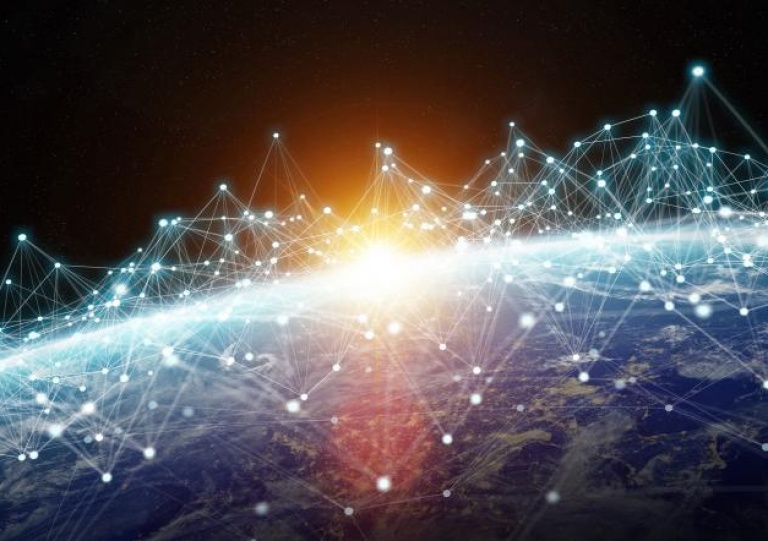 The Government Blockchain Association (GBA) is connecting public and private sector blockchain leaders from around the world to build a network of interoperable, decentralized blockchain applications for governments to use. They are doing this by coordinating GBA strategic projects, initiatives, and efforts across multiple GBA Working Groups and Chapters. Below is a sampling of some of those projects and how they all fit together.
---
The Government Blockchain Business Platform
The Government Blockchain Association (GBA) is building a Decentralized Autonomous Organization (DAO) to manage assets on its Government Business Blockchain Platform (GBBP). The GBBP is a multi-blockchain platform that facilities the movement of information and assets across blockchains. The intended use of the platform is to host decentralized applications for common government functions like
Acquisitions Management

Appropriations

Auditing

Budgeting

Grant Management

Licensing

Permitting

Revenue Collection

Rule-Making

Vital Records (Birth Certificates, Marriage Certificates, Death Certificates)

Voting
The goal of this blockchain is to make government applications like license management or permitting a government shared-service. Every county, city, state, and other forms of government duplicate many government business processes. For example, thousands of counties all issue fishing licenses or building permits. If you engage with multiple jurisdictions, you will likely need to fill out many applications to engage with that jurisdiction. And, each county probably has different systems, infrastructure, and expenses to do the exact same work. This project is designed to address these opportunities for improvement.
The platform is designed to inter-operate with private and public blockchains. That means that government entities can host their own enterprise blockchain and keep their data inside of their own permissioned network. However, they will also be able to pass information and assets across blockchains. The GBBP consists of nodes hosted by GBA members around the world. No single node owner has the capability to change any data on the network without the consensus of the blockchain participants. Thousands of GBA members around the world will be able to build applications on the network for governments to be able to use.
The GBBP also allows governments to move assets across the network in a secure and transparent manner to facilitate integrity in government accountability. The first asset to move across the GBBP is the GBA Token.
The GBA Token
---
The GBA Token is a reward token that is issued and distributed to GBA members based on the contributions that they make to the GBA community. These tokens may be redeemed for GBA membership, training, conferences, or products. GBA Token holders may also transfer tokens to other wallet holders in a direct peer-to-peer transaction from one wallet to the other. The GBA Token is the first asset that can move on the GBBP across blockchains. Once it is proven, the GBBP can be used to move other assets that have greater value to governments.
---
DAO Governance
The GBA is building a Distributed Autonomous Organization (DAO) to manage the GBA Token. GBA Token DAO is comprised of all GBA Token owners that stake their GBA Tokens in the DAO. All token allocation decisions are made via a voting process. Votes are weighted based on the percent of GBA Tokens staked in the DAO. Changes to the token distribution model may be proposed and voted on by members of the DAO to implement changes to the Token Allocation Model. This project is being managed by the GBA Governance Working Group being led by Max Gravitt. In addition to building the GBA Token DAO, this working group aims to create a blueprint and open source tech kit for organizations everywhere to be able to start their own DAOs as well. 
There is no question that there are legal and regulatory issues associated with these activities. We are sailing into uncharted waters. For that reason, we are working with the GBA Legislative & Policy Working Group for guidance on compliance with legal and regulatory requirements.
---
Future GBBP Applications
Once the GBBP is fully tested and commissioned, we will make it available for all GBA Working Groups to begin building applications on the GBBP. We are currently building tools and interfaces to make it easier for our groups to easily interface with the GBBP and the GBA Token. To facilitate this development and to collect resources, and develop solutions to current and future societal need, we are focusing each month on different topics. Here is a high-level summary of what we have planned in the next few months.
The GBBP will be a platform that GBA members can use to connect, communicate, and coordinate. The goal would be to develop interconnected models that would demonstrate to government leaders how they can use blockchain technologies to build efficient, trusted, and transparent governance processes.
---
To learn more about the GBA or to get involved in any GBA projects contact gerard.dache@GBAglobal.org