Blockchain Maturity Model (BMM) FAQs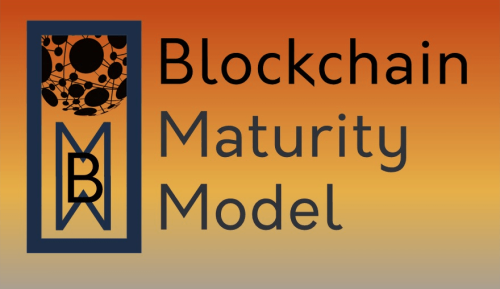 Why Do We Need a Blockchain Maturity Model?
Governments and enterprises around the world are preparing to acquire blockchain solutions. However, most enterprises do not have the knowledge or framework to be able to assess a good blockchain from a bad blockchain. Consequently, they will always default to a traditional solution provider. Newer, agile, and innovative companies cannot compete with traditional government vendors. For this reason, the blockchain maturity model has been established to solve that problem.
What is the Purpose of the Blockchain Maturity Model?
The purpose of this model is to:
Provide a roadmap to mature blockchain solutions
Demonstrate that a vendor's solution can be trusted to meet industry standards
Provide acquisition professionals with the information needed to evaluate blockchain solutions
What is the Structure & Content of the Blockchain Maturity Model?
The BMM is organized into five maturity levels. They are:
Level 1 (Feasible) – Is the solution mature enough to merit research & development funding?
Level 2 (Functional) – Is the solution mature enough to be deployed as a proof-of-concept?
Level 3 (Operational) – Is the solution mature enough to be deployed in a production environment?
Level 4 (Stable) – Is the solution mature enough to be deployed in an eneterprise environment?
Level 5 (Scalable) – Is the soluition mature enough to be deployed in a global environment?
The maturity levels are used to measure the solution from a variety of perspectives. Each perspective is considered an element of the model. For a solution to be reliable, it must be capable of meeting requirements and expectations in the following elements:
Distribution
Ecological Sustainability
Ecosystem Sustainability
Governance
Identity
Interoperability
Performance
Privacy
Reliability
Resilience
Security
Synchronization
Where Can I Get a Copy of the BMM?
The final draft (v0.9) was used to perform several pilot assessments. The feedback from those early assessments is being incorporated into the model by the GBA Standards & Certification Working Group. BMM version 1.0 will be published on the GBA Resources Page by April 30, 2022.
Can I Get My Solution BMM Assessed?
Yes. Several GBA member organizations are preparing to be certified now so they can have an advantage when seeking investment funding and when bidding on procurement opportunities. GBA organizational members have early access to the BMM as it is being drafted. They also have input into the model content and they receive priority when BMM appraisals are scheduled.
How Can I Find Out More About the BMM?
Send an email to Support@GBAglobal.org.