1st Blockchain Maturity Model (BMM) Lead Appraiser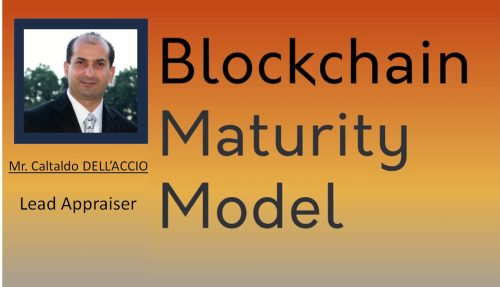 The Government Blockchain Association (GBA) is pleased to announce that Mr. Dino Cataldo DELL'ACCIO, Chief Information Officer (CIO) of the United Nations Joint Staff Pension Fund (UNJSPF) has earned the designation of the 1st GBA BMM Lead Appraiser.
Mr. Caltaldo DELL'ACCIO has significant experience in governing, managing, auditing, securing, and advising on information and communications technology (ICT) systems, and operations supporting national and international civil, judicial, financial, and peacekeeping functions. He is one of the primary architects of the BMM and has a deep understanding of blockchain technology and the complexities of implementing blockchain solutions in an international environment.
The Blockchain Maturity Model is an assessment framework to allow public and private sector acquisition authorities to have confidence in the claims of solution providers. It also can be used as a consultative tool to help organizations mature their solutions to meet the needs of the public sector.
For more info, contact the GBA Certification Director, Mr. Meiyappan Masilamani at support@GBAglobal.org or visit https://gbaglobal.org/blog/2022/03/16/blockchain-maturity-model-bmm-faqs