Blockchain & Infrastructure
Building Blockchain for Government
September 29 & 30, 2022, Washington D.C.
@ The National Press Club
Brought to you by Brock Pierce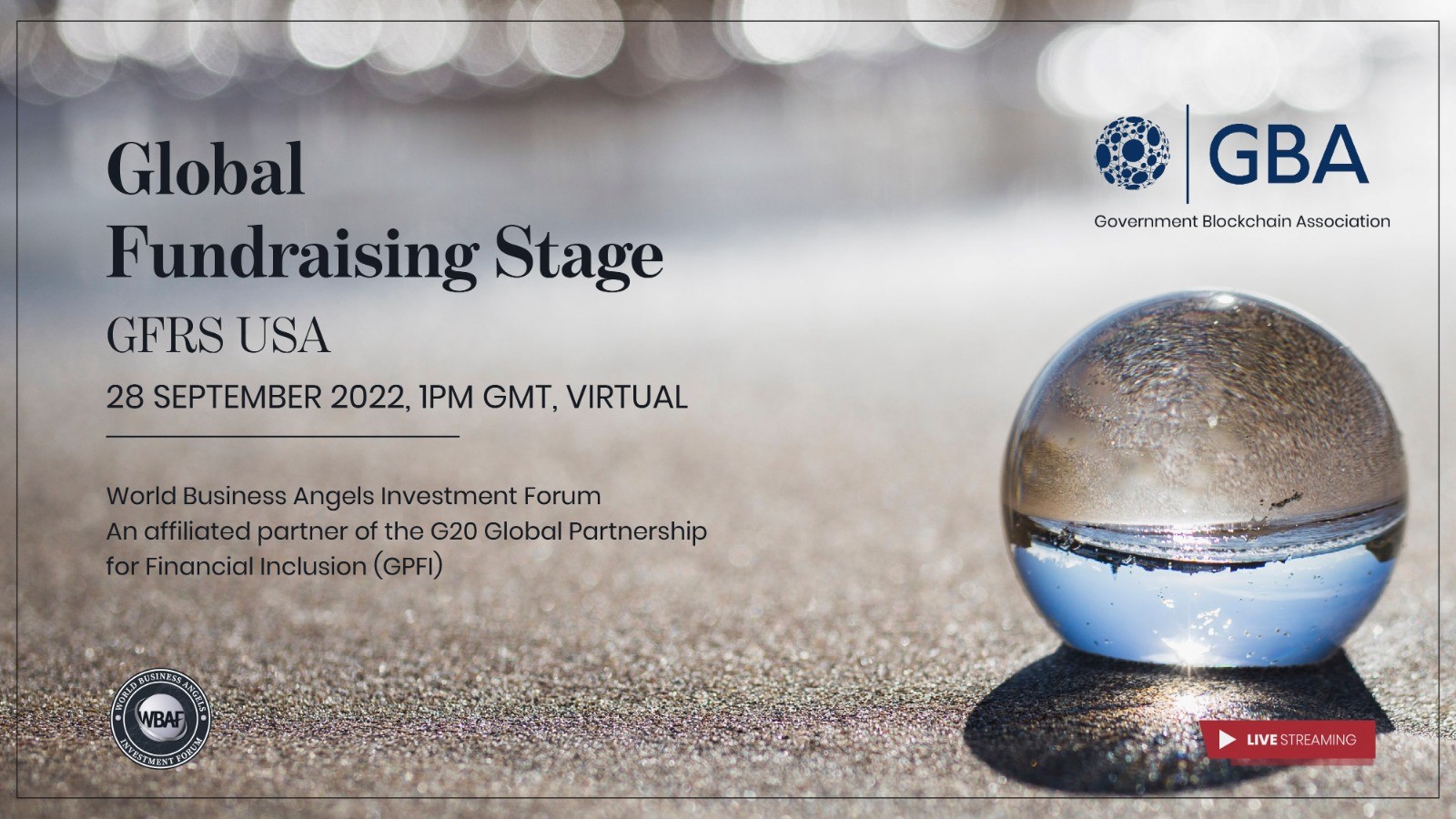 The USA Office of the World Business Angels Investment Forum (WBAF) and
The Government Blockchain Association (GBA)
invites you to pitch online to global investors on 28 September
---
Showcase Your Blockchain Solution to Investors, Clients, and Users From Around the World!
The Innovation Showcase includes:
• Innovation Challenge ( ideas/concept only) Winners receive 4 sessions of coaching from a mentor.
• Pitch Competition ( seed, pre-revenue, early stage, late stage etc) Winners receive a free ticket to compete on an international stage in Turkey.
• Demos (established company prior to 2022, generating revenue and wishing to demo their product/service)
• All contestants will be given free tickets to the GBA September 28th event. Their colleagues must purchase tickets.
• Hotel expenses for September 28th GBA event are not covered and must be purchased by both contestants and their colleagues.
For more information send an email to support@GBAglobal.org 
---
Meet our distinguished panel of judges:
---
The start time is:
| | |
| --- | --- |
| 6:00 AM | Los Angeles |
| 7:00 AM | Denver |
| 8:00 AM | Dallas |
| 9:00 AM | New York |
| 2:00 PM | London |
| 3:00 PM | Paris |
| 3:00 PM | Berlin |
| 2:00 PM | Lagos |
| 4:00 PM | Beirut |
| 5:00 PM | Dubai |
| 6:00 PM | Islamabad |
| 6:30 PM | New Delhi |
| 9:00 PM | Shanghai |
| 9:00 PM | Singapore |
| 11:00 PM | Sydney |
Application Closed
Blockchain & Infrastructure 2021