Blockchain & Infrastructure
Building Blockchain for Government
September 29 & 30, 2022, Washington D.C.
@ The National Press Club
Brought to you by Brock Pierce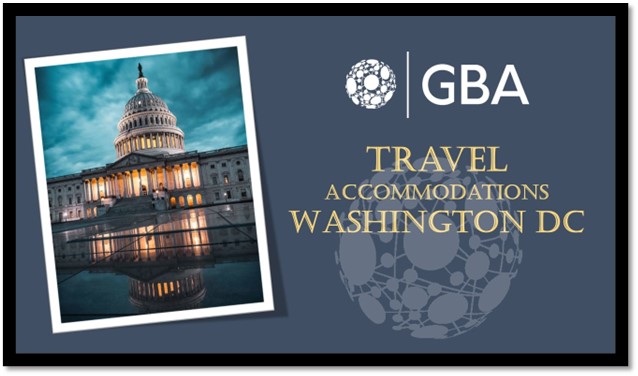 Travel for Blockchain & Infrastructure
The National Press Club, in the heart of Washington DC, has many nearby hotels to choose from. GBA is recommending several. We have not booked any room blocks, so feel free to choose any one of these or your own accommodations.
The closest Metro Stop to the National Press Club is the Gallery Place Metro Station. More information about getting around DC can be found here.
https://moovitapp.com/index/en/public_transit-The_National_Press_Club-Washington_DCBaltimore-site_18949795-142
We look forward to seeing everyone in September!!
The Hotel Washington
515 15th Street NW. Washington, DC 20004
202-661-2400
reservations@thehotelwashington.com
https://www.thehotelwashington.com
The Hotel Washington is about one half block walk from the National Press Club and has a beautiful rooftop bar. GBA is not making a room block with them, so if you plan to stay here, please make your reservations as soon as possible. This hotel is independently owned and does not offer points.
Room rates are about $320 per night.
The JW Marriott is also very close by if you wish to use Marriott points
1331 PENNSYLVANIA AVENUE NW , WASHINGTON, DISTRICT OF COLUMBIA20004
855 516-1090
https://www.reservations.com/hotel/jw-marriott-washington-dc?rc-ar=09-28-2022&rc-de=10-01-2022&rc-ro=1&rc-lo=Washington&rc-ppid=0&rc-rm=2#overview
Room rates at the JW Marriott are about $651 per night.
The Hamilton Hotel is a 6-block walk, and very doable in the warm September weather.
1001 14th St NW, Washington, DC 20005
Phone 866 407- 1764
https://www.hamiltonhoteldc.com
These rooms are running $259 per night for the event dates.
_________________________________________________________________________________
A short train ride, across the river into Rosslyn, the prices are a little less expensive.
These hotels are within a block or so of the Metro and are a quick ride into the city.
Le Meridien Arlington   https://lemeridienarlington.reservationstays.com/requests/pxP3fRVP4lMztn6AwaZDew/hotels/Rjbd43Wv
Hotel cost $216 per night
Double Tree by Hilton Washington DC- Crystal City
https://www.guestreservations.com/doubletree-by-hilton-washington-dc-crystal-city/booking?msclkid=e39b3e4fbe2218ca7a3d5c9e2b956fc8
Cost $200 per night
Courtyard by Marriott Arlington Crystal City
https://www.marriott.com/en-us/hotels/wasct-courtyard-arlington-crystal-city-reagan-national-airport/overview
$173 per night