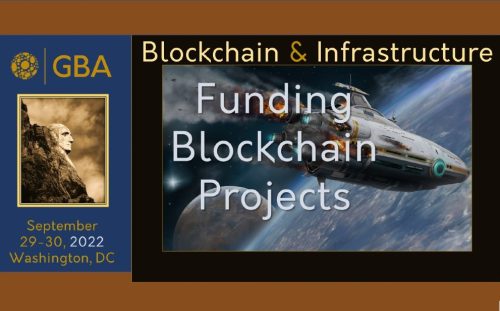 Funding Blockchain Projects
Global spending on blockchain projects is projected to increase by 187.87% by 2024.
A report from Statista Research Department titled Worldwide Spending on Blockchain Solutions 2017-2024, states that blockchain spending will increase from $6.6 Billion in 2021 to $19 Billion by 2024. That is a 187.87% increase within 3 years.
The International Data Corporation (IDC) published a report in April of 2022 stating that the US government intends to increase its spending on blockchain technology by 1,000% over the next 4 years, bringing its' expenditure to $123.5 Million by the end of this year (2022). Which companies will step in to fill the gap?
This fall, the Government Blockchain Association (GBA) will host 'Blockchain & Infrastructure', September 29-30, live at the National Press Club in Washington, DC. One of the panels during the 2-day conference will address Funding Blockchain Projects. Since governments are planning to increase their blockchain spending budgets, blockchain companies will benefit by preparing to be a contender for that funding.
Blockchain & Infrastructure– Sept 29-30, at the National Press Club in Washington DC.
Tickets are on sale now