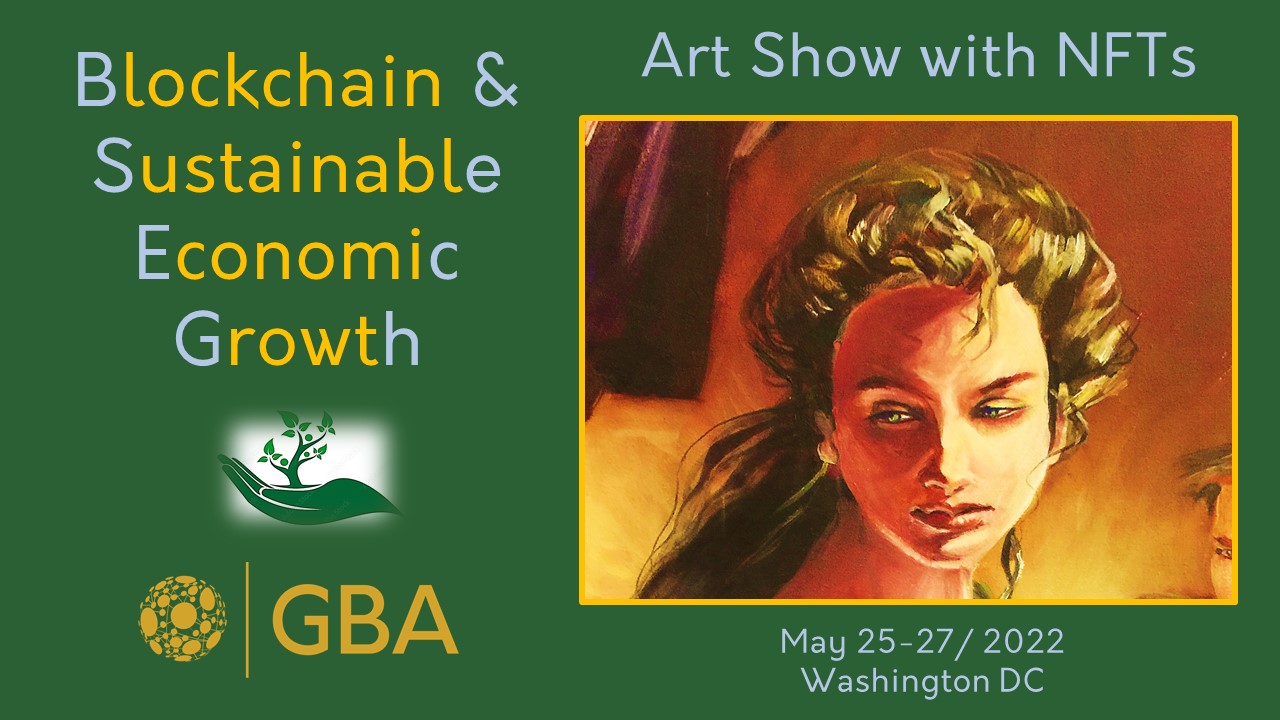 Art for Sustainable Economic Growth
"The New Renaissance" – Art Meets Blockchain
Winners of the show will receive recognition, exposure, promotion, and trophies from the stage of the Mayflower Hotel on May 27, 2022.
Contestants do not need to be GBA Members to submit, nor do they need to be present to win. This contest is open to anyone.
All attendees will VOTE using a blockchain voting app, built by Everscale,  on their favorite submissions in the show.
The first-ever, E2ED, 100% Blockchain ONLY, no third parties involved, ZK- snark-based voting app will be used to vote on the best digital art at GBA's May 2022 BSEG Art Show.
Artists move the world. Art inspires emotion, and nothing extraordinary is ever accomplished without emotion.
The Art for Sustainable Economic Growth exhibit is for artists, innovators, and all who want to expand their knowledge and appreciation of the latest technologies!
Submit your digital works of art to be displayed, voted on, and auctioned off during Blockchain and Sustainable Economic Growth Event.
If you have not minted yet, upload your media and it will be minted into an NFT on one of our sponsor platforms.  The cost for minting will be covered by GBA. The details of the individual contract will be approved by the artist before minting.
Special NFT screens will be provided by Authentik Studios, and they will auction off one of the screens during the 3-day event.
Attendees in person at the Event will be able to vote for the winners of the show in each category on a 100% on-chain mobile voting app utilising Zero Knowledge Snarks technology. 
This art show is for images that have not yet been minted into NFTs.
All digital images that make the show will be minted on one of our partner platforms that are working with the GBA to produce this show.
The cost of minting will be covered by GBA, and the details of the NFT contract will be emailed to the artist for approval before the piece is minted.
Depending on the platform, artists will receive a percentage of the sale and any resale of the NFT. The artist will agree on the initial price at the time of minting.
Specific details on each piece will be communicated to the artist BEFORE their artwork is minted.
This Art Show is also for images that are ALREADY MINTED into NFT
All NFTs currently on our partner platforms, EVERSCALE, Authentik, Dooin Gud, and 2 others TBD may submit their images.