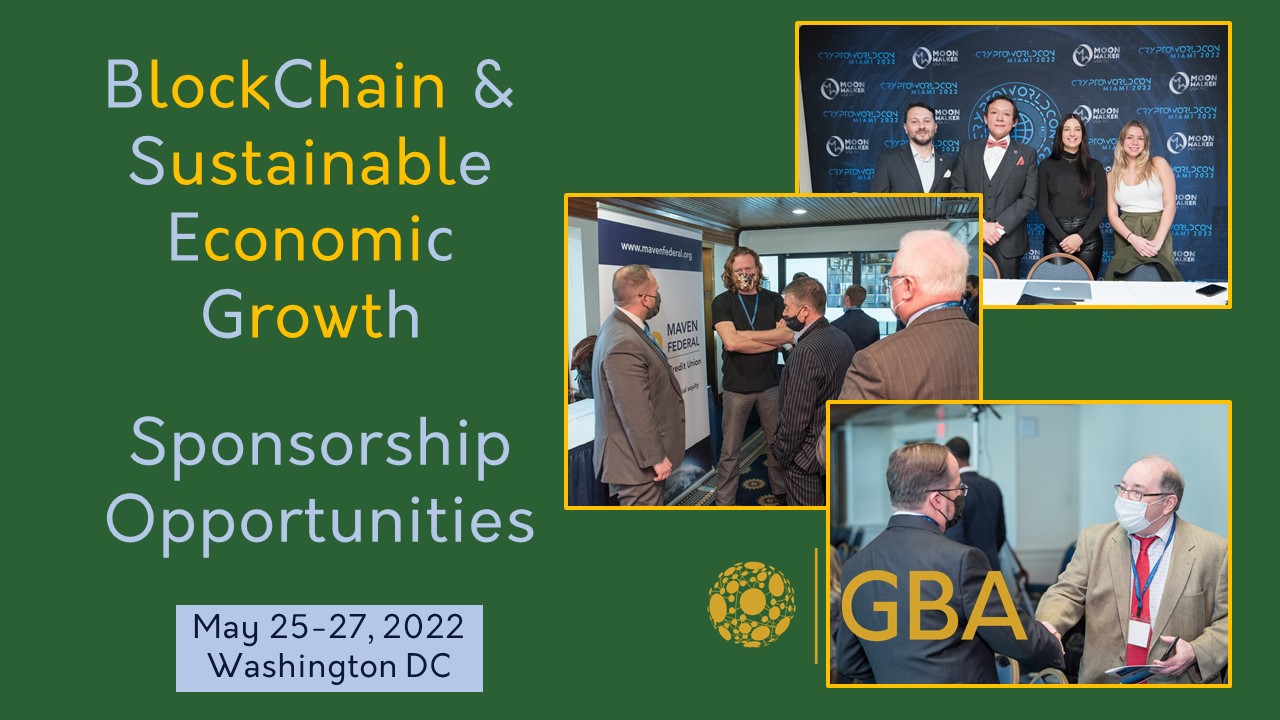 Sponsorship
Blockchain & Sustainable Economic Growth
3 days LIVE in Washington, DC
at the historic Mayflower Hotel
and streamed globally.
Blockchain Technology will affect all sectors of the business and government space. GBA is positioned to bring the two sectors together.
Sponsors for #BSEG will be front and center to our hundreds of live attendees and will feature in the video content, viewed by thousands around the world. Sponsorship opportunities come in many versions and price points.
To learn about all the sponsorship opportunities for #BSEG, see our Sponsorship Brochure.