OCT 8th
| | | | | | |
| --- | --- | --- | --- | --- | --- |
| Kyoto | New York  | London | Topic | In-Person | Online |
9:00 AM
8:00 PM
3:00 PM
Blockchain Maturity Model
Gerard Dache
10:30 AM
9:30 PM
4:30 PM
Blockchain Banking & Finance Standards
Shawnna Hoffman
Mark Feldman
Greg Maggarshak
12:00 PM
11:00 PM
6:00 PM
Samrt Cities
1:00 PM
12:00 AM
7:00 PM
Blockchain Identity Management Standards
Sary Qasim
2:30 PM
1:30 AM
8:30 PM
Voting
Eugene Morozov
Alexander Zvezdin
4:00 PM
3:00 AM
10:00 PM
Blockchain & Artifiicial Intelligence Standards
Shawnna Hoffman
Eugene Morozov
Mitja Goroshevsky
5:30 PM
4:30 AM
11:30 PM
OCT 9th
| | | | | | |
| --- | --- | --- | --- | --- | --- |
| Kyoto | New York  | London | Topic | In-Person | Online |
9:00 AM
8:00 PM
3:00 PM
Digital Asset Management Standards
10:30 AM
9:30 PM
4:30 PM
Blockchain Gaming Standards
12:00 PM
11:00 PM
6:00 PM
Smart Cities
1:00 PM
12:00 AM
7:00 PM
Blockchain Healthcare Standards
Marquis Allen
2:30 PM
1:30 AM
8:30 PM
Blockchain Legal Credentials
Eric Guthrie
Jacqui Cooper
4:00 PM
3:00 AM
10:00 PM
Blockchain Maturity Model
Alejandro Mandujano
5:30 PM
4:30 AM
11:30 PM
OCT 10th
| | | | | | |
| --- | --- | --- | --- | --- | --- |
| Kyoto | New York  | London | Topic | In-Person | Online |
9:00 AM
8:00 PM
3:00 PM
Blockchain Banking & Finance Standards
Shawnna Hoffman
Mark Feldman
Greg Maggarshak
10:30 AM
9:30 PM
4:30 PM
Blockchain Identity Management Standards
12:00 PM
11:00 PM
6:00 PM
Smart Cities
1:00 PM
12:00 AM
7:00 PM
Voting
Eugene Morozov
Alexander Zvezdin
2:30 PM
1:30 AM
8:30 PM
Blockchain & Artifiicial Intelligence Standards
4:00 PM
3:00 AM
10:00 PM
Digital Asset Management Standards
5:30 PM
4:30 AM
11:30 PM
OCT 11th
| | | | | | |
| --- | --- | --- | --- | --- | --- |
| Kyoto | New York | London | Topic | In-Person | Online |
9:00 AM
8:00 PM
3:00 PM
Blockchain & Artificial Intelligence Standards
Shawnna Hoffman
Eugene Morozov
Mitja Goroshevsky
Greg Magershak
Bryan Feinberg
10:30 AM
9:30 PM
4:30 PM
Blockchain Healthcare Standards
Marquis Allen
12:00 PM
11:00 PM
6:00 PM
Open
1:00 PM
12:00 AM
7:00 PM
Blockchain Legal Credentials
Eric Guthrie
Jacqui Cooper
2:30 PM
1:30 AM
8:30 PM
Blockchain Maturity Model
4:00 PM
3:00 AM
10:00 PM
Blockchain Banking & Finance Standards
Mark Feldman
5:30 PM
4:30 AM
11:30 PM
OCT 12th
| | | | | | |
| --- | --- | --- | --- | --- | --- |
| Kyoto | New York  | London | Topic | In-Person | Online |
9:00 AM
8:00 PM
3:00 PM
Blockchain Identity Management Standards
10:30 AM
9:30 PM
4:30 PM
Voting
Eugene Morozov
Alexander Zvezdin
Greg Magarshak
12:00 PM
11:00 PM
6:00 PM
Open
1:00 PM
12:00 AM
7:00 PM
Digital Asset Management Standards
2:30 PM
1:30 AM
8:30 PM
Blockchain & Artificial Intelligence Standards
Shawnna Hoffman
Mitja Goroshevsky
Eugene Morozov
4:00 PM
3:00 AM
10:00 PM
Blockchain Healthcare Standards
Marquis Allen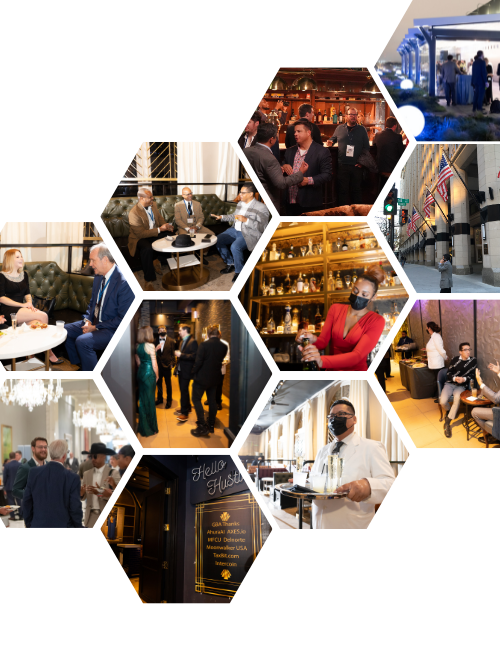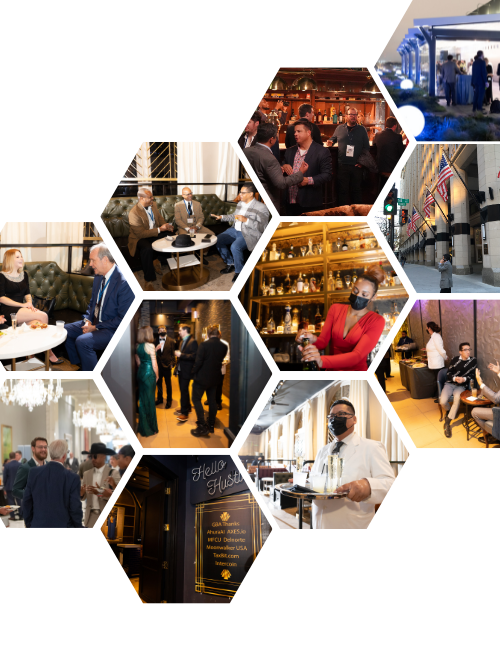 I want to attend the virtual booth. What do I need to know?
Attendance is Free:
Admission to the virtual booth is entirely free. We welcome anyone interested in blockchain assurance and standardization to join us and participate in the discussions.
We Encourage Attendees to Stick Around for Q&A:
We highly encourage attendees to stay engaged after presentations for the Q&A sessions. It's an excellent opportunity to interact directly with presenters, ask questions, share thoughts, and deepen your understanding of the topics.
Event Recording and Future Publishing:
Please be aware that the event will be recorded for documentation purposes. Certain portions of the event may be published in the future for wider access and reference.
Live Broadcast and Breakout Rooms Using Jitsi:
The event will utilize the Jitsi platform to facilitate both the live broadcast and virtual breakout rooms known as "hallways." This platform will provide seamless access to all event activities, from main presentations to interactive discussions.
Live Streaming on GBA YouTube Channel and This Webpage:
The event will be live-streamed in two locations: on YouTube and here on our virtual booth webpage.
Virtual Hallways for In-Depth Discussions:
For attendees who wish to explore specific topics in greater detail or continue conversations after the main broadcast, we offer virtual breakout rooms called "hallways." These hallways cover a range of subjects, including Banking & Financial Services, Elections & Voting, Healthcare, Identity Management, Land & Property Titling, Artificial Intelligence, and Smart Cities. Join any hallway that aligns with your interests to engage with like-minded attendees.
I'm a speaker in the virtual booth. What do I need to know?
Pre-Record Your Presentation:

It's essential to pre-record your presentation to ensure smooth playback during your scheduled time. This also allows for better control over content quality and eliminates potential technical glitches during your live session. You are encouraged to edit or produce your video presentation in any way that enhances its message. Add text, graphics, and demonstrations that help illustrate your point!




(DO NOT include any copyrighted content in your video presentation)




Submit Video Presentation

Be Prepared to be Available and On Camera for Q&A:

While your presentation may be pre-recorded, you should be ready to engage with the audience during the live Q&A session. Turn on your camera and be present to answer questions, provide clarifications, and interact with attendees.

Join from a Computer in an Appropriate Environment:

Ensure you participate in the virtual booth from a computer or device with a stable internet connection. Choose a quiet and well-lit environment free from distractions to maintain a professional appearance and focus on the topic at hand.

Use Headphones & High-Quality Camera/Microphone:

To enhance the audio and video quality of your presentation, use headphones and the best camera/microphone available to you. Clear audio and visuals are crucial for conveying your message effectively.

Abide by the GBA Code of Conduct & Ethics Statement:

As a presenter, you are expected to adhere to the established Code of Conduct and Ethics Statement of the Government Blockchain Association (GBA). This ensures a respectful and professional atmosphere for all participants and attendees.

Disclose Conflicts of Interest During Introduction:

During your introduction, it's important to disclose any potential conflicts of interest you may have related to the topics discussed. If you have no conflicts to declare, state this explicitly to maintain transparency.

Stay On Topic and Maintain Professionalism:

Keep in mind that the primary focus of the dynamic coalition is blockchain assurance and standardization. As a presenter, your content and discussions should align with this theme. Maintain professionalism throughout your presentation and interactions to uphold the standards of the event and engage with attendees effectively.

Virtual Booth Will Run On Jitsi and be Broadcast to YouTube:
The platform used for this virtual booth will be

Jitsi.

Familiarize yourself with its features and functionality in advance to ensure a smooth presentation and interaction with attendees. Speakers will be provided a special Jitsi link.