Discover the Dynamic Coalition
Learn more about blockchain assurance & standards
Interested in IGF 2023 Kyoto, Japan
Learn more about U.N. Internet Governance Forum
Can't Make it in Person Join the Virtual Booth
Don't miss out just because you can't make it in person
The United Nations Internet Governance Forum (IGF) is a multi-stakeholder group comprised of public and private sector organizations including Google, ICANN, MIT and other parties that are influential in internet governance. They meet every year and are hosted by different countries. This year it is hosted by the government of Japan. The typical attendance is about 100k (8k in person / 92k virtual). Throughout the year, the IGF engages in intersessional work called Dynamic Coalitions.
The UN realized that they did not have adequate consideration of blockchain and web3 issues. For that reason, the United Nations asked the Government Blockchain Association to host the Blockchain Assurance & Standardization Dynamic Coalition (BAS-DC). This includes:
The BAS-DC meets each month to collect information for the purpose of submitting an annual report to the United Nations. This annual report is then incorporated into the IGF report which is published and distributed to all the UN member countries.
Host a physical and virtual booth at the annual IGF meeting.
Manage the programming of blockchain related content at the annual IGF meeting.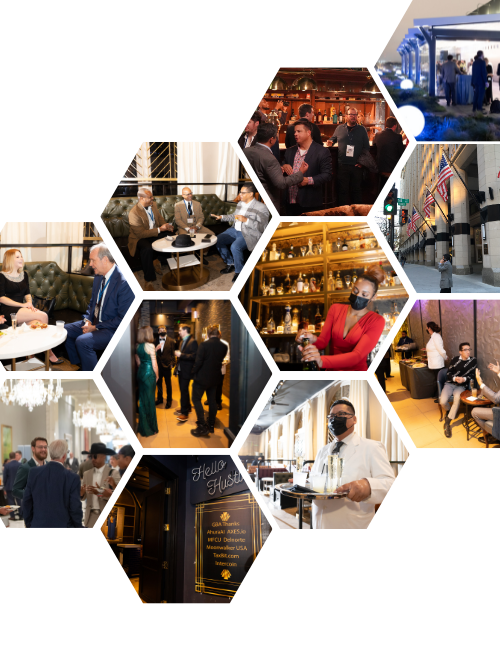 The BMM is a framework to evaluate the trustworthiness of blockchain solutions. It is a comprehensive and detailed structure that provides a roadmap to solution developers while providing confidence to investors, customers, and acquisition officials in blockchain solutions.  Solutions that have been assessed by BMM Assessment Partners are publicly posted on a directory of "Trsuted Blockchain Solutions" that is showcased by the United Nations IGF BAS-DC. In addition to the BMM, GBA Working groups are developing a suite of BMM Supplements that are applicable to specific industries. They include:
Artificial Intelligence
Banking & Financial Services
Gaming
Healthcare
Voting
And, many more will be developed over the next year…
The United Nations IGF BAS-DC is the global advisory board that guides BMM development and maintenance.